7 Healthy, COVID Friendly Activities to Try, Before Summer Ends!
Have you been struggling to plan fun summer activities while staying safe from COVID-19? Healthpointe has you covered. We recommend that you try any of the healthy and fun activities listed below, before summer ends! Remember, when you are around others, you should wear a mask to help stop the spread of COVID-19. It's fine to take your mask off when you are on a hike or in nature, as long as you are maintaining proper social distancing techniques from those you are not living with. Additionally, if you take your mask off because nobody is around, make sure you put your mask back on when near or passing someone. The ability to stop the spread of COVID-19 is in our hands, and wearing masks around others, even when in nature, can stop the spread of COVID-19.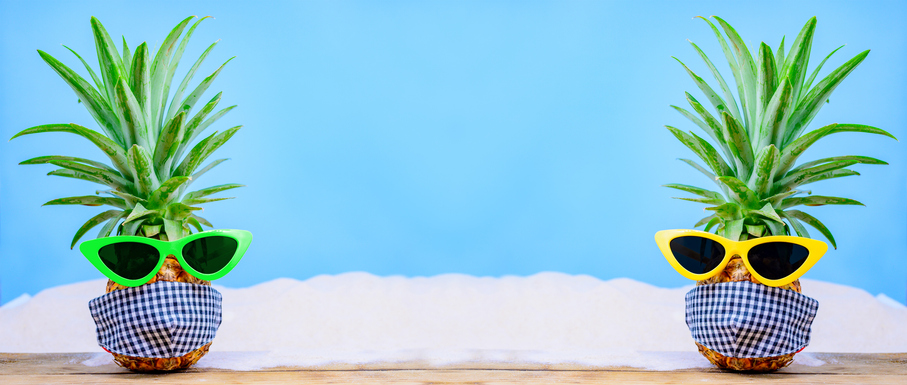 Picnicking. A fresh meal + friends + Vitamin D? Yes, please! For the best results, we recommend a peaceful spot on a lovely meadow, a spot with a beautiful view of the city, or a spot in your favorite park! Picnicking can be one of the easiest ways to social distance, because your blanket can set the boundaries. If you are trying to stay out of contact with the person you are picnicking with, you can both bring your own lunch and blanket, and still have a wonderful time.
Camping. This is one of the most COVID-friendly ways to take a trip, because it provides you with ample social distancing space while getting away from the city. Campsites often have hikes, or surrounding nature landmarks so that you enjoy the view while vacationing in nature. To check out which campsites are still available, you can look at Recreation.Gov for more information on America's camping options.
Paddle boarding. If you think it's time to graduate from boogie boarding, but you're not quite ready for surfing, then try paddle boarding. It's great exercise, especially if you're trying to build up muscle in your core!
Building sand castles at the beach. If you are artsy, and looking for a creative outlet that you can share with your kids, try sand castles! The focus, body movements, and team collaboration it requires easily makes this one of the healthiest activities you can do with your family. The beach has great social-distancing potential, but only if you hold yourself accountable. Be sure to keep your distance from others both in and out of the water.
Parasailing.  Though it's not for the faint of heart, parasailing can give you the most beautiful view of the ocean you'll ever see.
Outdoor grilling. Nothing says "summer" like outdoor grilling – though most of the time, it's "cheat day" foods like hot dogs and burgers. End summer right with one final outdoor meal before the weather gets cold, but this time, serve chicken breast on whole-wheat !
Hiking. Explore the Southern California you think you know – and get in some good exercise – by hiking a new path. This is the perfect social distancing activity, as long as you wear your mask while passing other hikers.
Here at Healthpointe, we want to make sure you're staying active and finding healthy ways to cope with the current state of the world. Staying active and spending time outdoors is a great way to stay fit and healthy in both mind and body. If you're not sure if your body is ready to take on the outdoors, you can schedule a physical with one of Healthpointe's Clinics. Our doctors will make sure you feel confident about the next adventure you embark on. Schedule an appointment here or call (888) 824-5580.
Healthpointe is a leading multidisciplinary healthcare organization offering a full range of medical services in practice locations throughout Southern California (Los Angeles County, Orange County, San Bernardino County, and Riverside County). We are proud of our record of excellence over the last four decades with injured workers, personal injuries, athletes, and more. For more information, a complete list of services, and Healthpointe locations, visit Healthpointe.net.