Preventing Carpal Tunnel Syndrome for Artists
As an experienced artist, do you feel pain in your wrist after drawing or painting for a while? Or as someone interested in getting into art, do you know how you would prevent carpal tunnel syndrome?
Here at Healthpointe, we care about all parts of your body and want to keep you healthy and in motion without any pain.
So what is Carpal Tunnel Syndrome?
In short, it is numbness, tingling, and pain felt in your hands caused by pressure on your median nerve at the wrist. This pressure occurs from inflammation and swelling because of repetitive motions in your wrists and hands (such as typing, writing/drawing, or playing video games) for long periods of time.
But how can you prevent this from affecting you and your ability to work on your art?
Stretch Your Wrists
To avoid cramping in your hands and wrists, take short 1-2 minute stretch breaks every 20-30 minutes. During your breaks, try to stretch!
By performing stretches intermittently while drawing or painting, you can reduce the pain in your wrists. Here are some quick, easy stretches you can do next time you practice your art: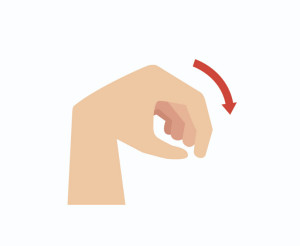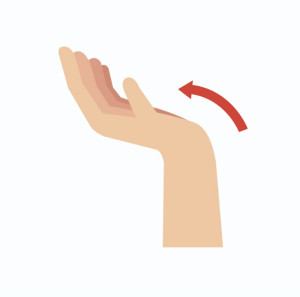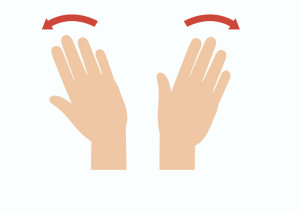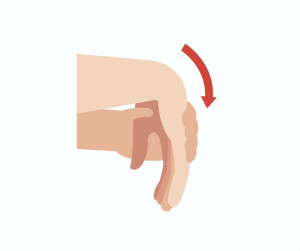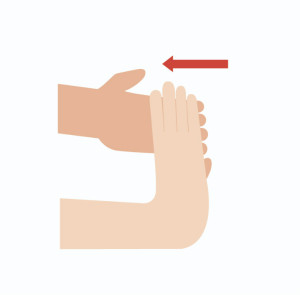 Adjust Your Tools
By adding a little tape or foam to your pencils, brushes, X-acto knives, etc., you lessen the pinching motion you use while gripping your tools. You can also use those colorful, rubber grips everyone had in the 3rd grade! Some art supply companies even go so far as to make triangular shaped pencils which are more ergonomically correct for consumers.
Switching out your tools for ones that create less stress on your wrists can help too! For example, even sharpening your pencils can aggravate your wrists; so to avoid that, try switching to an electric sharpener.
Splints and Bands
For those of you who already have Carpal Tunnel Syndrome, splints and bands may become your best friend. But don't forget, splints are serious medical implements and should be worn properly! Wearing them in a way that they're not meant to be worn can end up hurting more than helping you. Make sure to read the instructions for your specific splint or bands and/or ask your doctor how to properly use yours.
It can make a huge difference wearing them while you rest, after you're finished drawing even if you think you're not experiencing any symptoms. Even wear them while you're sleeping because it prevents you from bending and flexing your wrists while you sleep, giving them a healthy break.
Rearrange Your Workspace
As an artist myself, I understand it's easy to end up painting hunched over on your floor or drawing with your sketchbook on your lap while sitting up in your bed–but if you've noticed, your wrists and even your back can hurt afterwards. While working on your projects, make sure you're at a desk and adjust the back of your chair to a 100°-110° reclined angle. Make sure that both your upper and lower back are supported– use cushions (such as a small pillow) if necessary. Also, adjust the height of your chair so that your feet sit flat on the floor and your knees are equal in height to, or slightly lower than, your hips. If your feet don't reach the floor, it's best to use some sort of foot rest.
Healthpointe offers services throughout Southern California (Los Angeles County, Orange County, San Bernardino County, and Riverside County) including La Mirada by Whittier, La Habra, Norwalk, Cerritos, Buena Park, and Santa Fe Springs. We are proud of our record of excellence over the last four decades with private patients, injured workers, urgent care, and athletes.
For more information about Carpal Tunnel Syndrome and how to prevent it, visit one of Healthpointe's clinics such as our Anaheim clinic near cities such as Orange, Fullerton, Stanton, Placentia, Villa Park, and Cypress, or call (888)719-8448 to schedule an appointment with us!
Medically Reviewed by: Roman Shulze, MD