2018 Healthpointe Scholarship Winners
Maintaining exemplary grades, engaging in volunteer/extracurricular work, developing advanced enough writing capabilities to write a scholarship-worthy essay, and applying for colleges/universities and scholarships all at once is no easy feat. The college years of life are critical times for anyone and they can be trying for most, especially when it comes to the financial support needed to back their education towards their dream career. We at Healthpointe decided to help out these students in furthering/beginning their medical careers by offering our first scholarship awards!
Early this year, we had the deadline for our scholarships and were overwhelmed by the number of applications we received. While there were so many obviously hard-working and deserving students of this award, there were three high school students and two employees that stood out to our committee!
High School Student Scholarship Winners:
Connie Lee
Savannah Taylor (pictured)
Christine You (pictured)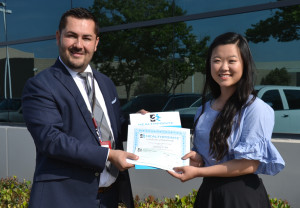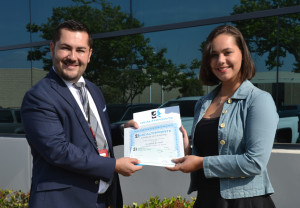 Healthpointe Scholarship Employee Winners:
Nabih Gendy
Frankie Lozano (pictured)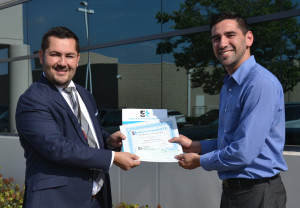 Pictured is our Director of Physician Services and Case Management, Ernest Medina, with three of our winners (all were invited, but three were unable to attend our meet-and-greet). Congratulations to all the winners! You definitely deserve this award and more and good luck in your future endeavors!