Need a Hand and Wrist Doctor? Come See Dr. Emily Perez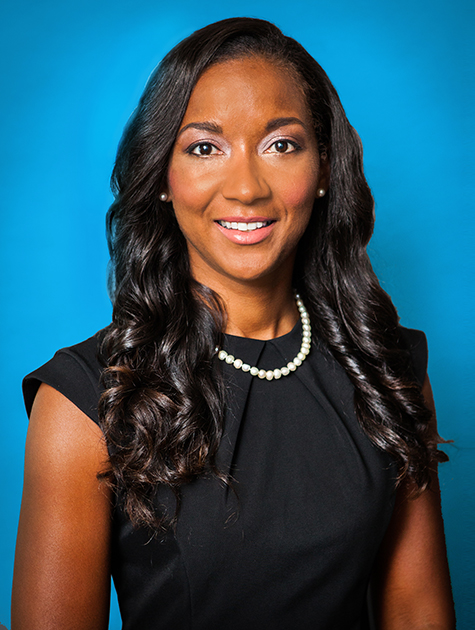 We are pleased to welcome the newest member to our team of distinguished medical professionals, a fellowship trained hand surgeon, Dr. Emily Nicole Perez. She is Board-Certified in general surgery and, additionally, fellowship-trained in surgery of the hand, wrist, forearm, and elbow.  While Dr. Perez has many areas of specialty, her focus at Healthpointe will be hand, wrist, forearm, and elbow surgery.
Though Dr. Perez is a New York City native, she attended undergrad at Wake Forest University in North Carolina, where she graduated in 2006 with her B.S. in Health and Exercise Sciences. From there, she attended Howard University College of Medicine in Washington D.C., becoming a Doctor of Medicine in 2011.
Throughout her career, Dr. Emily Perez has spent several years in Atlanta, Georgia, and Champaign, Illinois, having served as a Hand Surgeon, Lab Director, and Assistant Clinical Professor for the Carle Illinois College of Medicine. Additionally, she has dedicated much of her time, since 2006, to medical research on topics including arthritis, childhood diabetes, chitosan polymers as an eluting vector, and more.  She enjoys working on compressive nerve disorders of the upper extremity, as well as complex hand and tendon injuries.
She is professionally associated with the American Society for Surgery of the Hand, American Association for Hand Surgery, American College of Surgeons, AO Trauma North America, J.R. Gladden Orthopedic Society, and the National Medical Association.
We are very excited to have the opportunity to have Dr. Emily Perez join our impressive group of medical providers, and we look forward to everything she will accomplish with us. Her experience in hand, wrist, forearm, and elbow surgery will make her a beacon of hope for our patients who have been suffering with pain and decreased function in those areas.
During her fellowship training, Dr. Perez was very committed to hand, surgery, including complex fractures of the hand, wrist, ulna and radius, as well as tendon repairs, soft tissue, and nerve transposition.  She is also experienced in treating complicated injuries such as Jersey finger, biceps tendon avulsion, thumb UCL avulsion (gatekeeper's thumb), tennis elbow, golfer's elbow, and more.
Dr. Perez is practicing at our locations in La Mirada, Long Beach, Irwindale, Corona, Colton, Ontario, Garden Grove, and Anaheim. For more information about Dr. Perez, Healthpointe's specialties, programs offered, or appointments, please call (888) 824-5580.